Hi All,
Nicole from Sketch42 here! When Chedva asked me to write about my art, I was simultaneously inspired and nervous! While I have been creating art recreationally for years, I'm obviously not a serious artist...
OR AM I?
Since I posted pictures of my kitchen on my blog, and on the Brooklyn Limestone as well as other blogs... a lot of people have contacted me asking me who the painting in my kitchen is by... Well, its by me!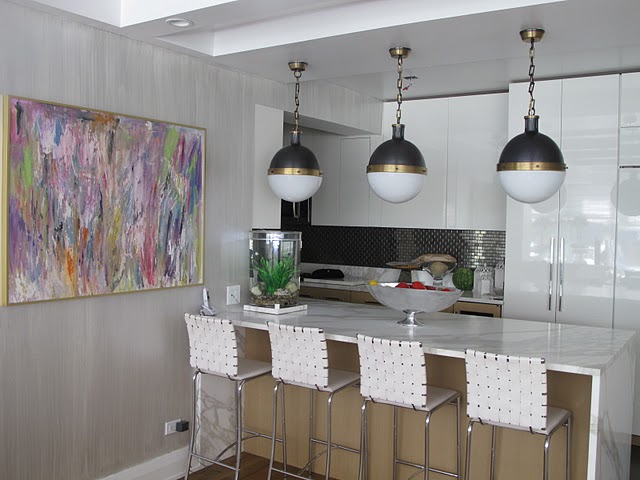 I actually painted the entire canvas and then put the entire painting in the shower to get that effect!
Here are some more paintings that I just completed: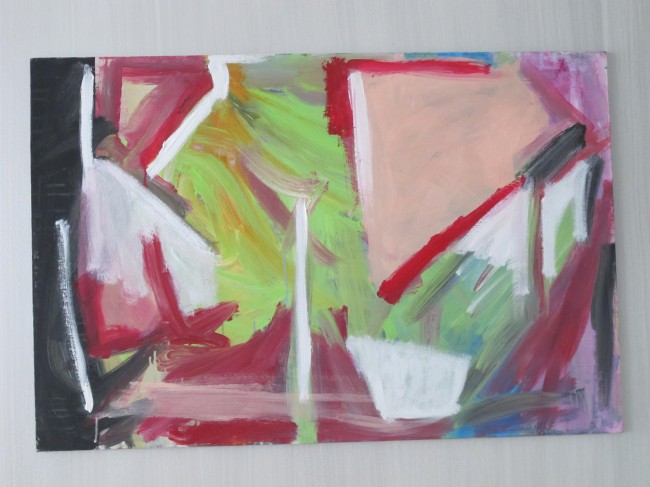 As you can tell, I am really inspired by graffiti... I love using neons in a painting... perhaps because my house is all black and white?!?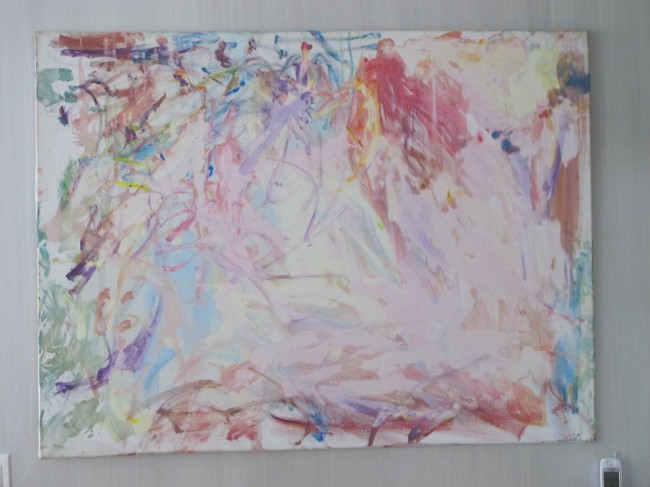 I hosed down this painting as well... (It's much easier than putting a 4' by 3' canvas in the shower!) I think I like it better than the first one!
This tray is probably my favorite thing that I've ever made.... You can buy it in my etsy shop.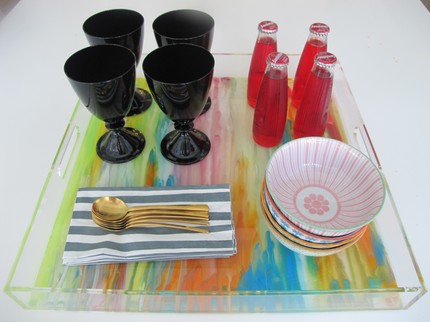 Although lately I mostly do abstracts, there was a time when I did nudes.... These nudes are hanging or leaning in various places in my apartment...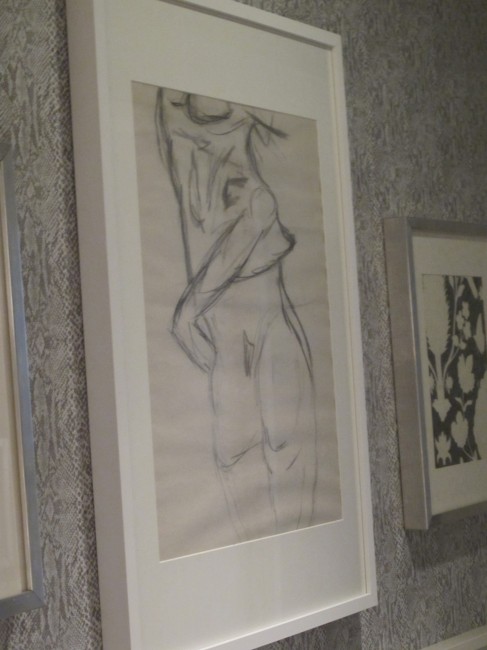 This one is in the hallway as part of a gallery wall...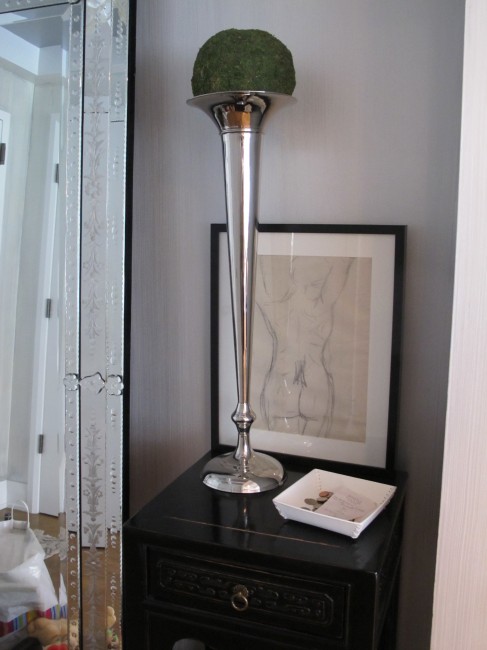 This one is propped in the entry way...
Want to see something funny?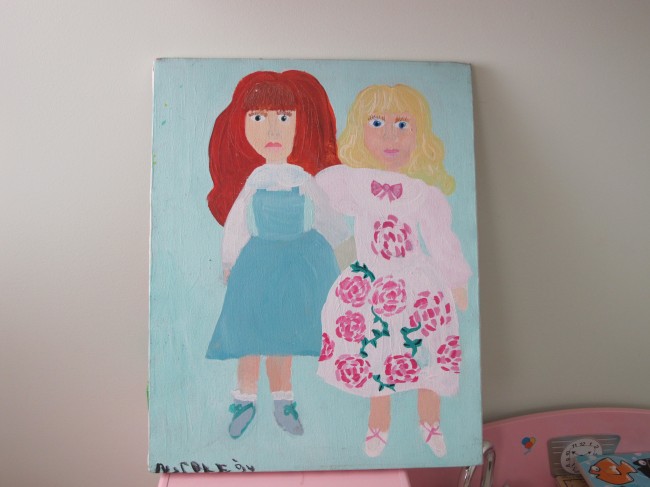 I made this in my very first art class when I was ten. My grandma had it hanging in her basement and just gave it back to me. Its now in my daughters room... Hideous, but sentimental.
Speaking of my daughter... She is really, really great at painting. Something about her brushstrokes are so organic and beautiful...
You can read my tips for doing painting projects with toddlers here.
Anyway,
I'll be adding all these paintings to my etsy store...
Thanks for having me Chedva!