So how was your Mother's day?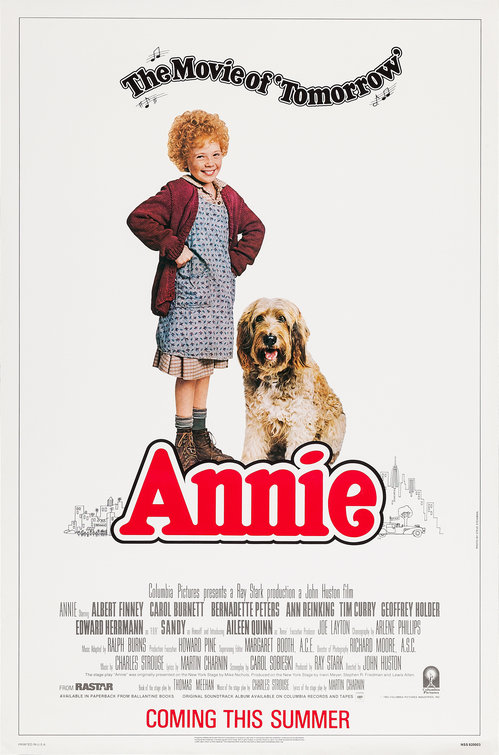 By us everything was as usual, because in Israel Mother's Day is celebrated in February (and has recently been re-named Family Day. Don't mothers deserve a day of their own?). I did try to make it a little special by buying my mom a book, and before Chanoch went to bed we watched Annie together. I remember watching it with my parents when I was around his age, and the movie's charm still holds 20+ years later...
Talking about the eighties, I finished cutting McCall's 5473, and dubbed it the Power Skirt. Remember those days, when every noun had a "power" to enhance it? Power Walks, Power Talks, Power Couples, Power Lunches, Power Suits... So why not a Power Skirt? The PS is made from a scrumptious wool-silk blend (with some stretch, apparently), that I bought months ago. It's from a seller who gets fabric remnants from Italian mills, and so I got 2.50 meters for 55 ILS, which is about 10 dollars. Now I only need to sew it, and I'm debating whether to make a half lining.
Today was also the first day of Kids Clothes Week, in which I'll be dedicating at least an hour a day for sewing clothes for Chanoch (and maybe my sisters, they are still considered kids!). Check out the button at the sidebar for more information. I started by tracing patterns for a vest and shorts from the 3/2009 issue of Ottobre Magazine. I planned to sew them 2 months ago, for Passover, but I never got to it. Isn't the boy in the magazine cute? I called this outfit The Macaron because that's what he's holding in the picture and that's what I want to eat now...
Good night, friends. Please check back tomorrow for a post on weight and fit (and an update on the Oprah Dress) and our regular Monday Morning Coffee.