Today I'm delighted to have the lovely Ludmila as a guest. Ludmila and I got to know each other over twitter, were we chat every morning while all you Americans are fast asleep. Just another reminder for the power of blogging- where else would an Israeli and a Serbian meet? Enjoy L's special outfit with a past, then hop on to her amazing site.
---
Hi everyone! Ludmila from creamylife and I'm here to share with you my outfit with a past! Before I start let me explain myself a bit. Last year, I left my home country and moved to my husband's home country, as we decided to tie the knot. We planned the city hall wedding, casual, intimate and cute, but we said we will have a real, big wedding, with a stunning white dress for me after a while (we did have it, after one year, this past August, you can see here pictures). So back to August last year, it was time for wedding dress shopping. I knew I don't want it to be white or too sophisticated yet I wanted it to be festive. I was one day shopping with my mom and I found it! The dress was so ME!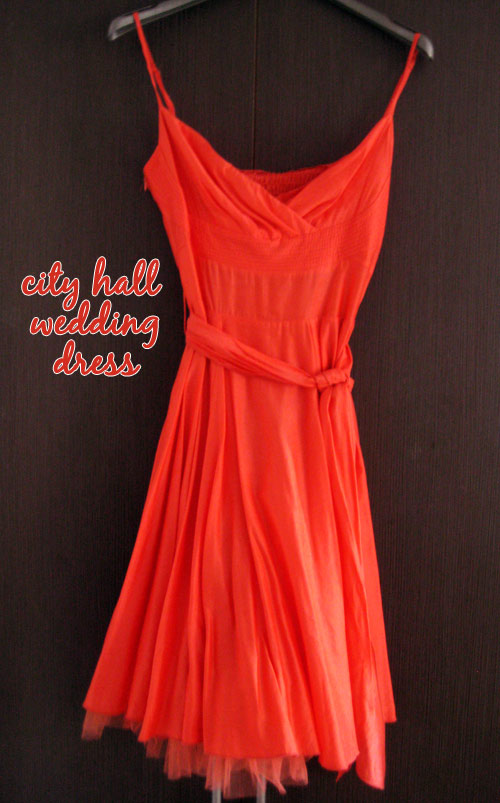 First of all this color suits me perfectly! Secondly, it was exactly what I was looking for: casual and festive at once. You can't really see on the picture, but its color isn't orange, it's a glittery coral and it looks gorgeous when exposed to sun!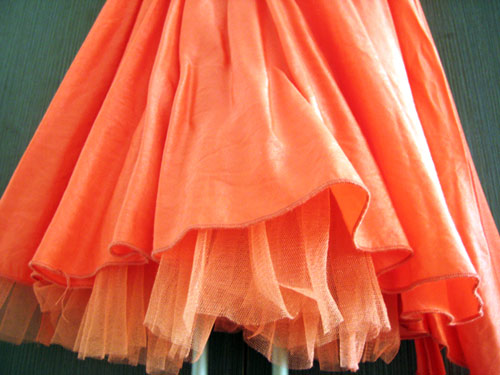 What made this dress festive was the tulle under it, who wouldn't feel like a princess?
Here's my outfit with a past in action: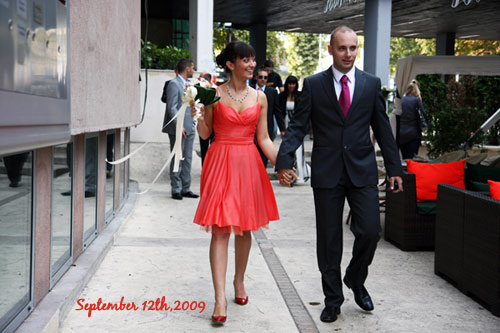 *pictures by Ludmila @ creamylife
I love this dress, as it's so dear and close to my heart for many reasons: 1. I found it while shopping with my mother and it was so much fun! 2. because I wore it on a VERY special day, the day when I became Mrs. and my life changed the best possible way and 3. because of the memories it brings with it!
Hope you liked my outfit with a past, although it's only my wedding dress :). xoxo